Indulge in Ultimate Pleasure with our Dual Layered Platinum Silicone Vibrator - The Luxurious 10" Dildo That Guarantees a Lifetime of Quality and Satisfaction!
Indulge in steamy, sensual pleasure with this tantalizing 3-in-1 dildo vibrator! Let its 10 thrilling vibration modes and 360° rotations take you on a wild, heart-pounding ride, ensuring your sweet spots are lavished with delightful stimulation.
Dive into your wildest fantasies, as this beauty is 100% waterproof. Plus, you can take control or surrender it to your partner with its 30-foot remote control range. The excitement never stops, even in the shower or bathtub!
Free your hands and let your imagination run wild with its sturdy suction cup base. Perfect for hands-free play and compatible with strap-on harnesses for endless possibilities.
For the smoothest, most tantalizing glide, don't forget to apply a generous amount of water-based lube. The firm silicone core and ultra-soft silicone exterior blend beautifully to create a 9.2" insertable length and a fulfilling 5.2" girth that'll leave you gasping for more.
This alluring vibrator is designed to satisfy your every desire, stimulating your clit, g-spot, and an-al areas with its breathtaking vibrations and rotations. Experience the ultimate ecstasy with this superb 3-in-1 dildo vibrator, combining the advantages of a dual-layer silicone dildo, vibrator, and rotator for versatile, mind-blowing play.


How to use
Introducing our latest innovation in pleasure technology - the sleek and sophisticated dildo that will take your experience to new heights! With its easy-to-use design, activating your device has never been simpler.
Simply hold down the POWER button for 3 seconds until the light blinks to activate it, then release the button.
Once activated, choose from a wide range of frequencies to suit your mood and desires. You can easily switch between modes by pressing the power button on either the remote or the dildo itself. And for those looking for an even more intense experience, try our button to switch to the fastest mode.
When you're done enjoying your new toy, simply hold down the power button on both the dildo and the remote controller to turn them off completely. Our advanced technology ensures that you'll always have a seamless and enjoyable experience every time.
Don't settle for anything less - upgrade your pleasure game with our top-of-the-line dildo today!
How to Charge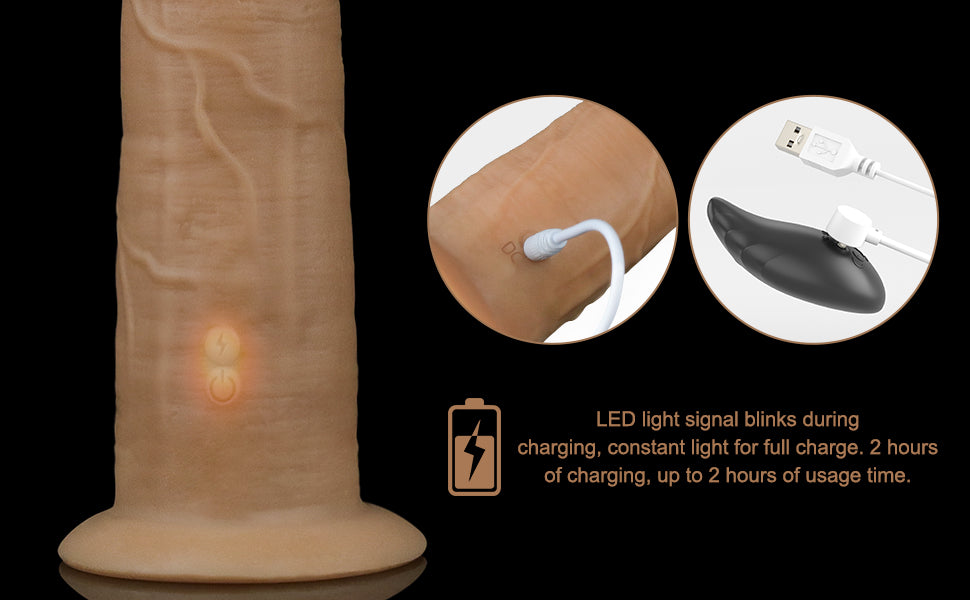 Product Features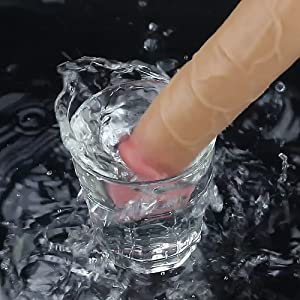 10 powerful functions for blissful stimulation with a wireless controller
Incredibly lifelike with a dual-layered shaft and realistic bulging head, the Lovetoy vibrator powerfully stimulates your clit/g spot/anal with its amazing vibrations and rotations.
What's included in your package
Dildo, USB charger for dildo, Remote controller.

Magnetic USB charger for Remote controller.

Material: Platinum silicone / Plastic, phthalate-free, latex free.
A wonderful gift for your lover
With at least 30 feet remote controlled function, you will have incredible fun with your partner or for purely solo play.